An industry professional with tons of experience but comparatively little cohesive branding, Drew Carpenter Voice Over was in need of new identity materials and website. Using criteria gathered from the ryjo branding questionnaire, we were targeting tech-savvy ad agencies looking for storytellers. Descriptors included: sharp, techy, geometric, energetic, powerful, boutique, raw, and neon punk rock on a half tab of acid.
Our approach was to eschew hokey taglines and cookie-cutter templates for a more edgy, high contrast motif that would hook eyeballs and broadcast the brand on 11. Where much of the competition focused on the personality behind the work, we'd do the inverse; take the spotlight off the personality and put it on the product.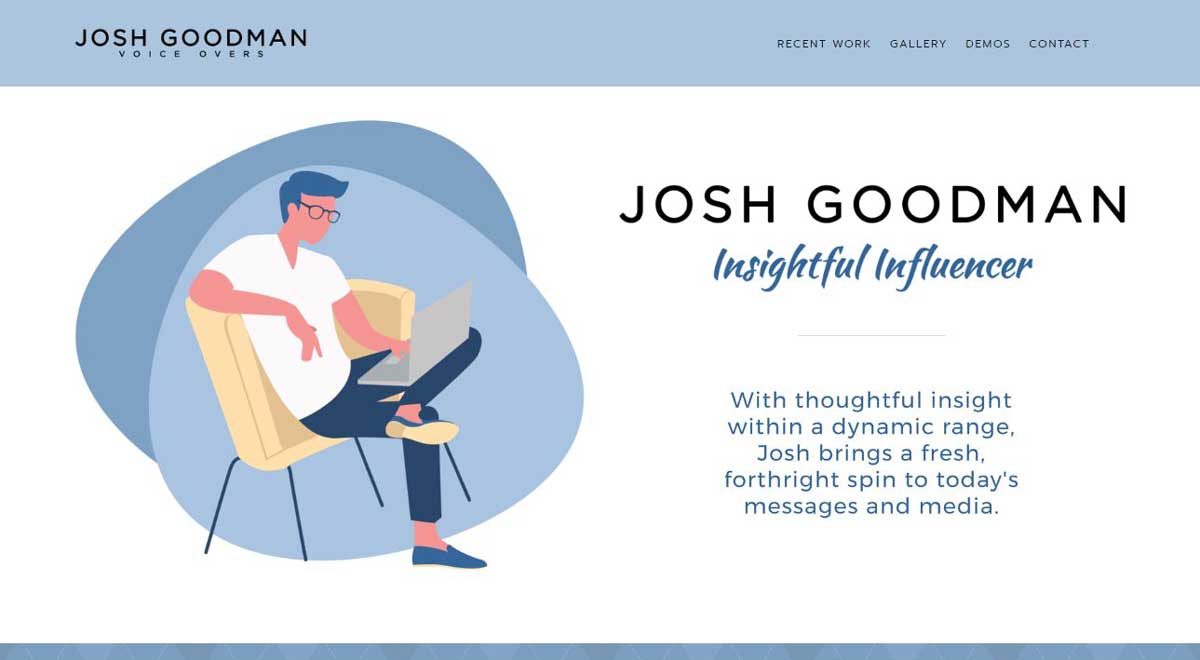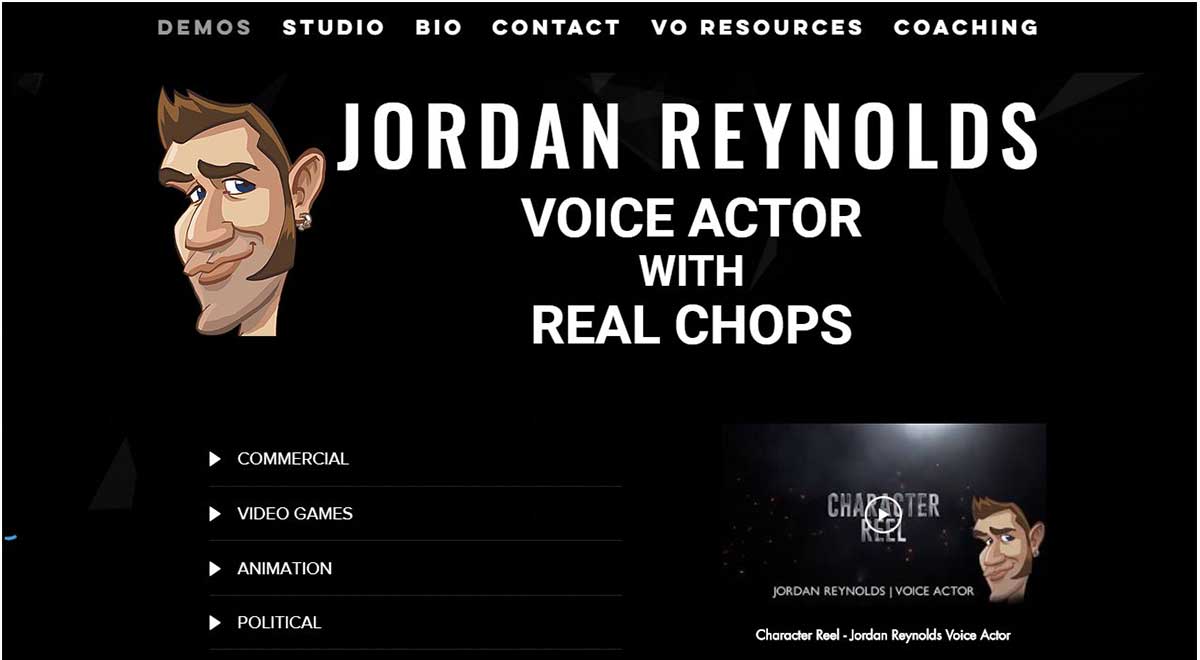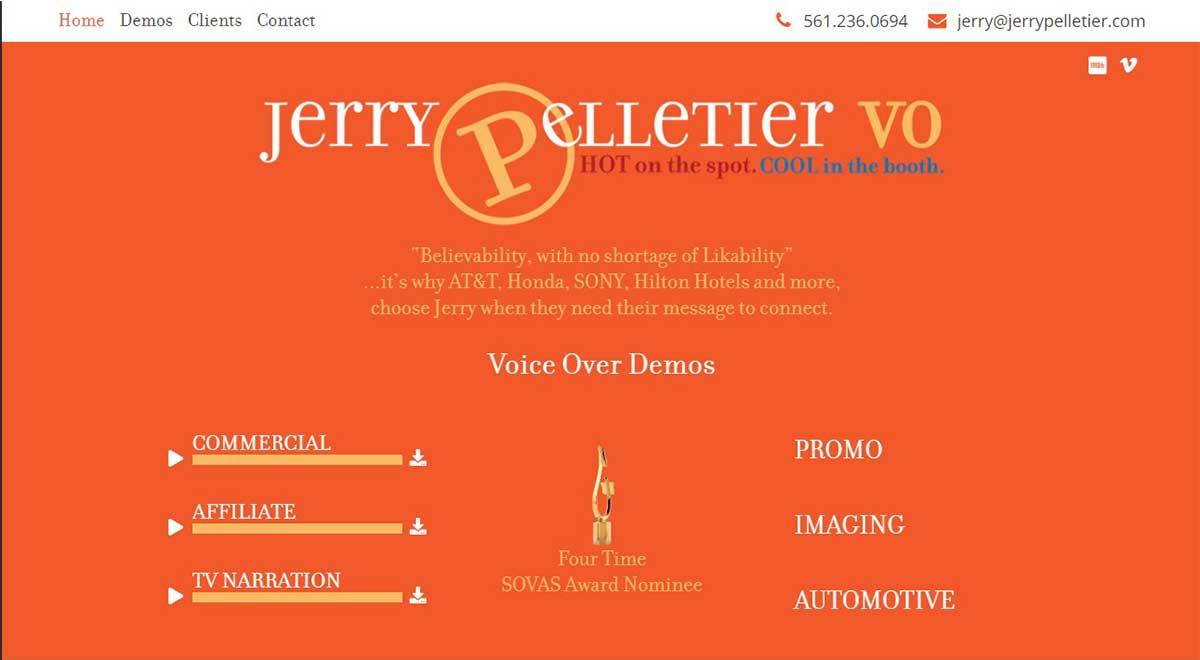 With the "storyteller" theme as the axis, the campfire as icon became an obvious solution thanks to its universally accessible recognition for gathering around a shared experience.  The first few concepts attempted to satisfy the theme but also subtly reference the "DC" initials of the client.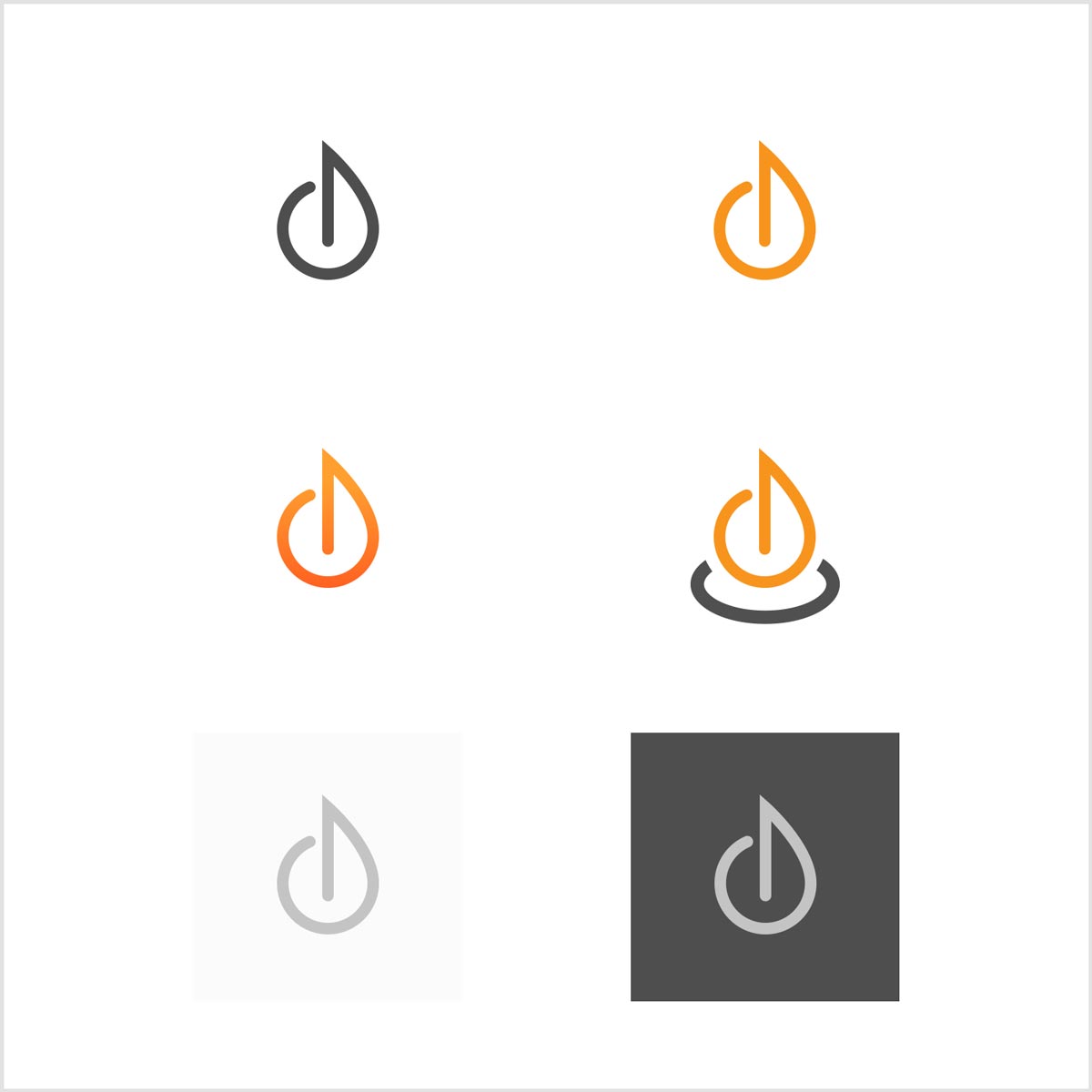 After the first few swings, it was decided that referencing the initials wasn't a priority. We concentrated on making the campfire as easily recognizable as possible with a more geometric feel.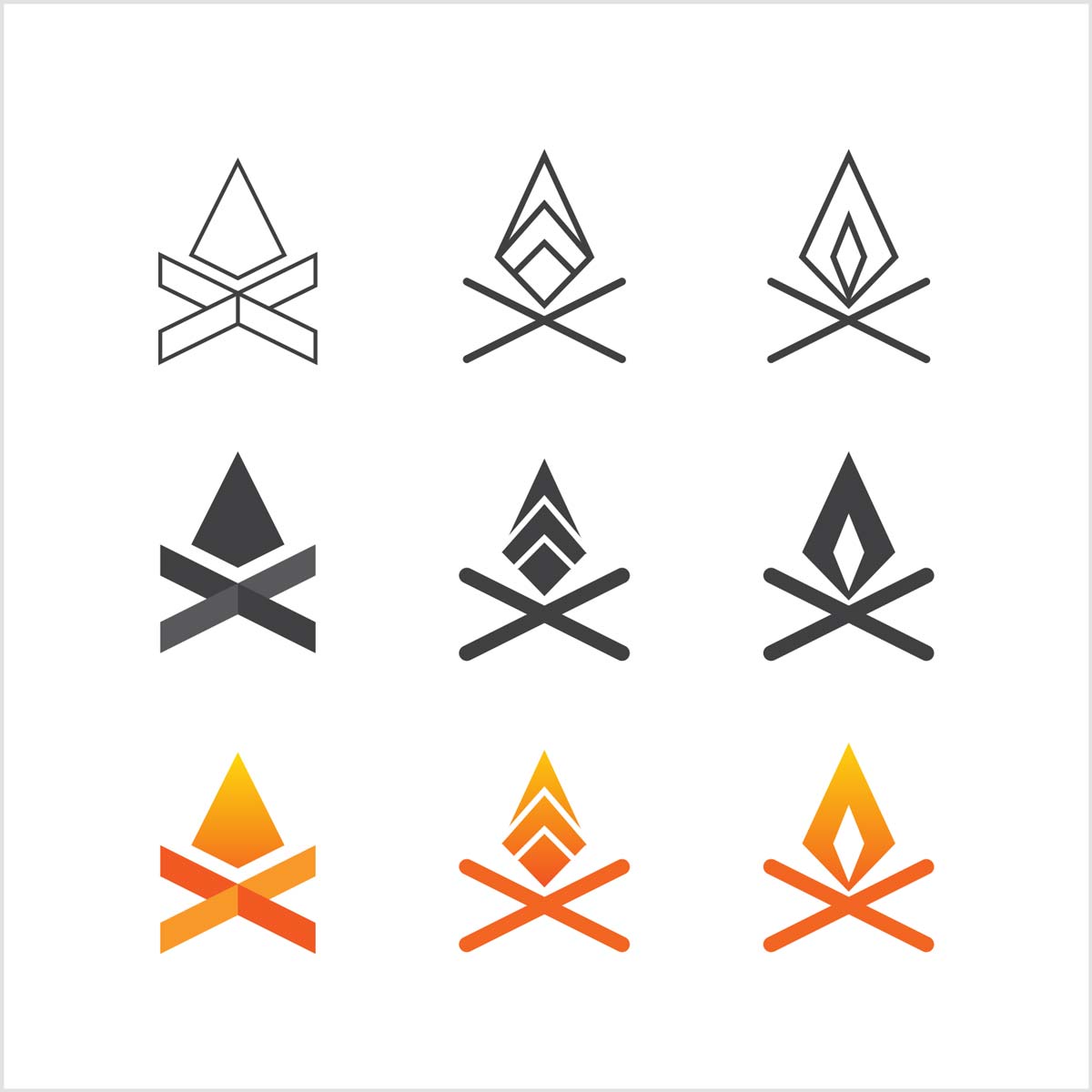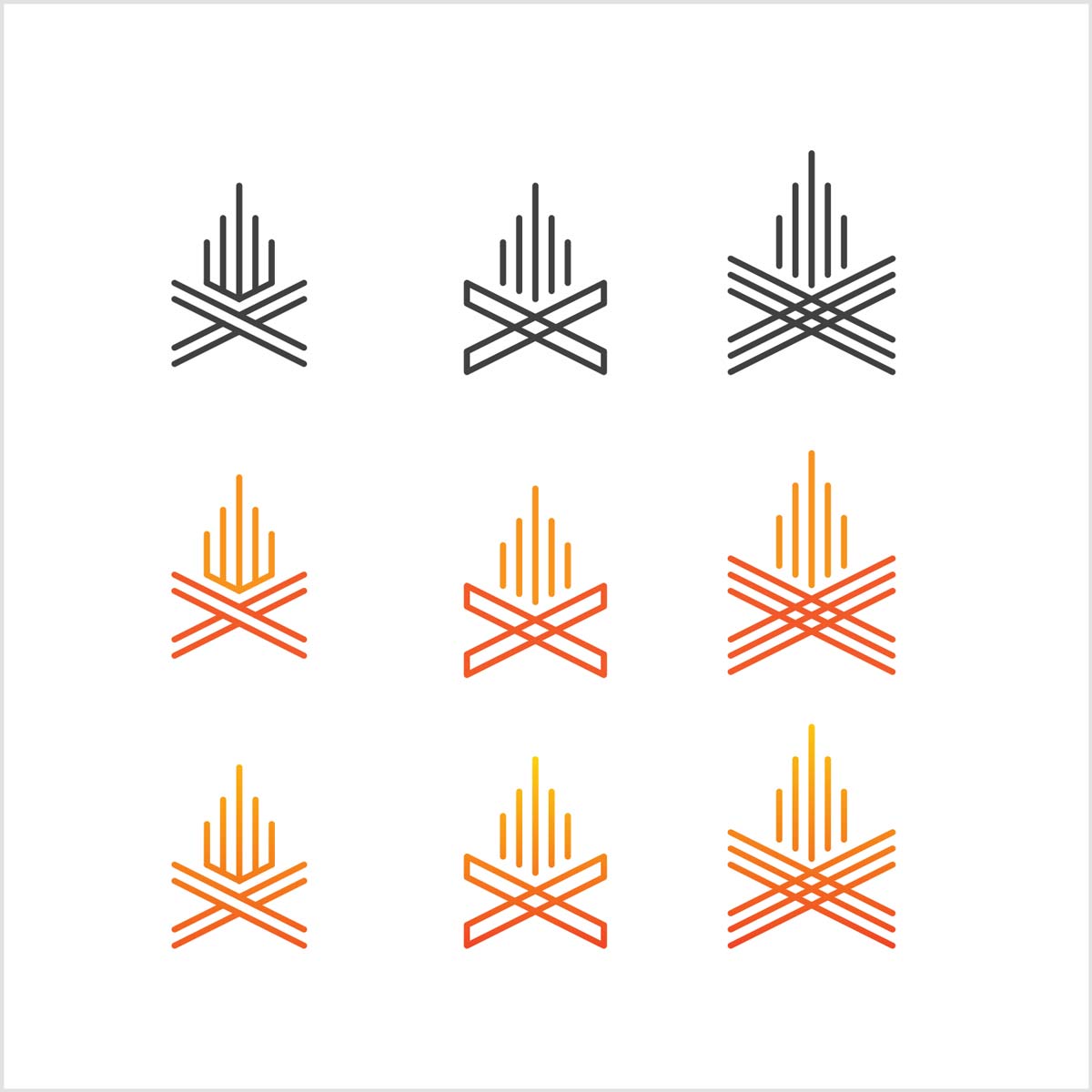 A number of peripheral items were produced for promotional purposes including business cards, letterhead, mouse pad, and yes, hand sanitizer because 2020.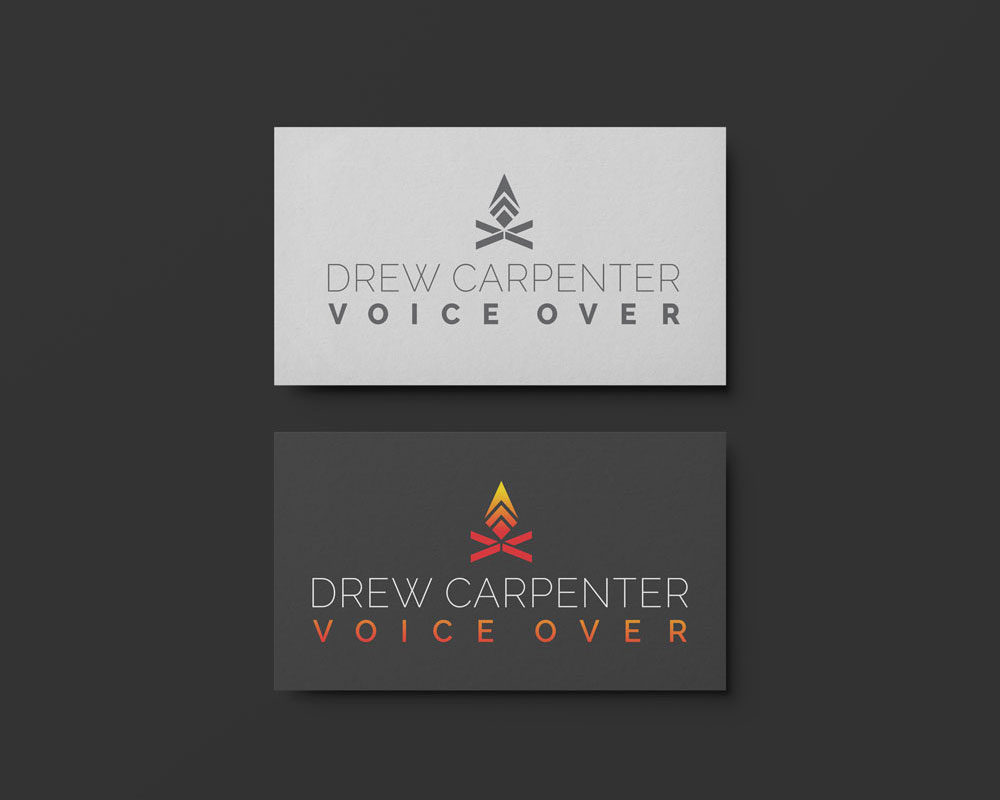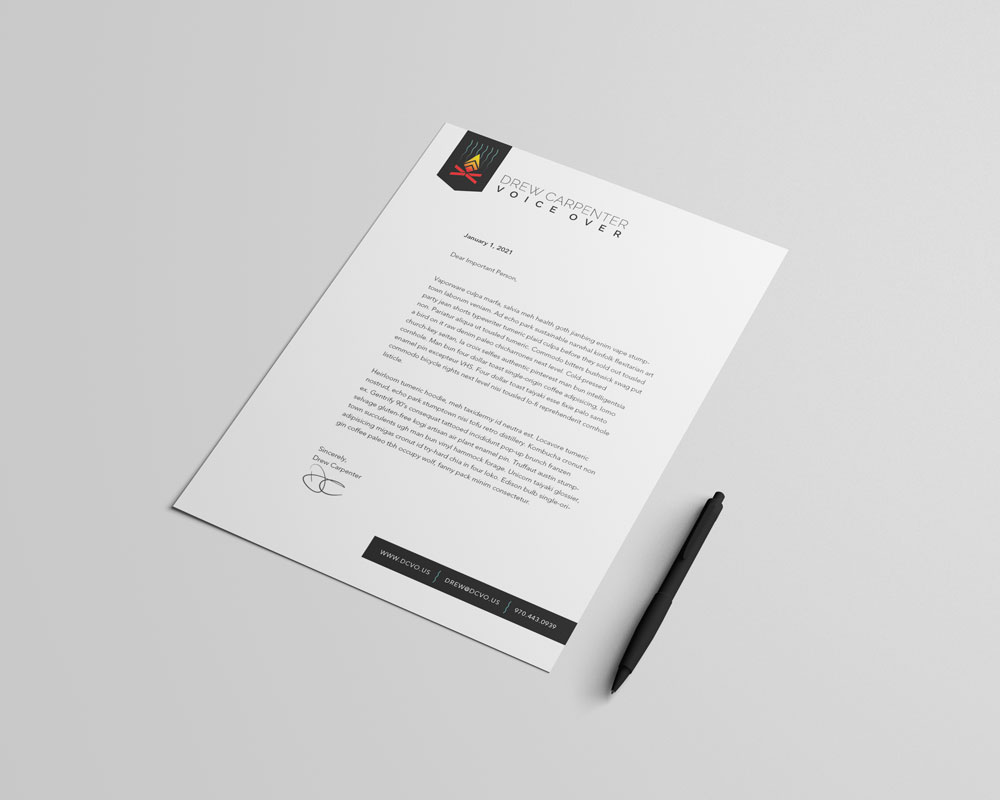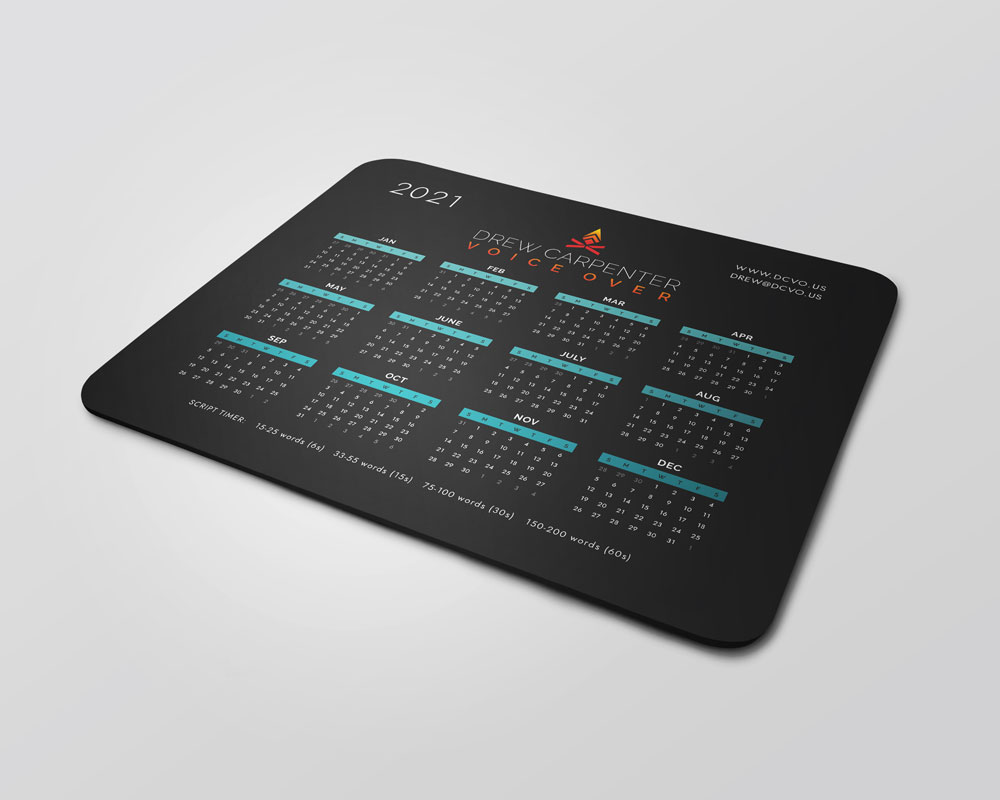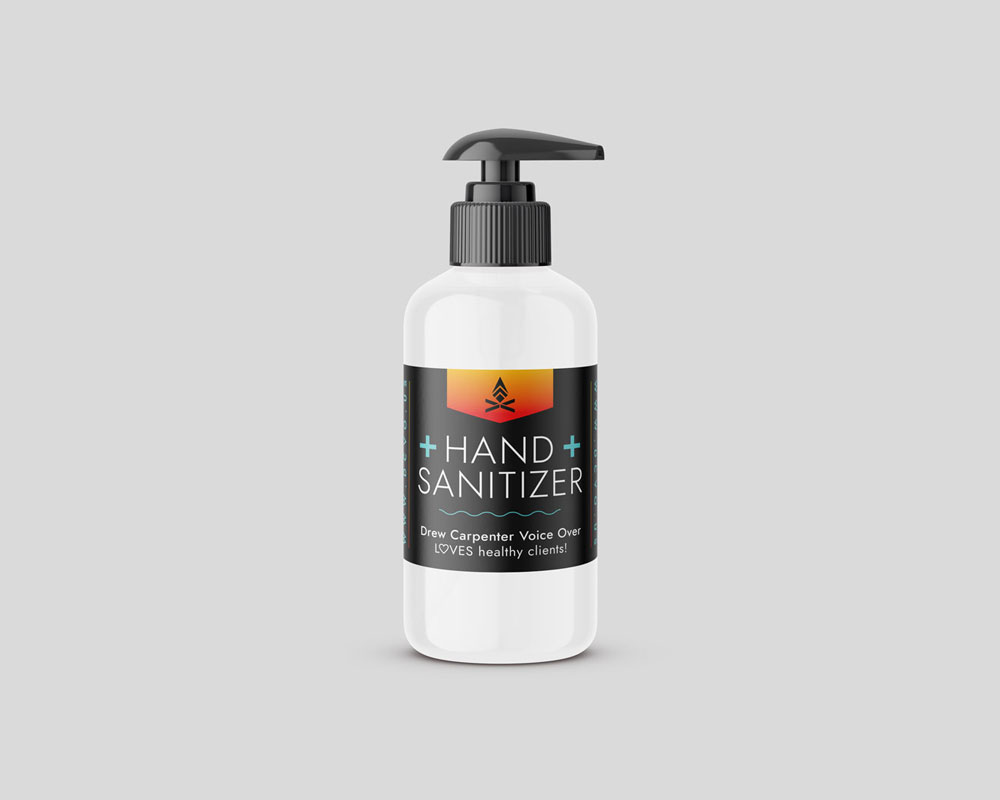 Running with the color palette defined during logo development we experimented with a few different compositions, but the main objective was to create a memorable but minimal one-page that showcased the client's extensive amount of work in a compact format.
Wix was chosen for the build due to the client's existing familiarity with the platform and the ease of rapid deployment.
As is often the case, some compromises had to be made because of the limited functionality of the platform, but by employing a combination of animation controls and subtle gif elements, the site serves it's function as a lively portfolio that's equally parts bold and practical.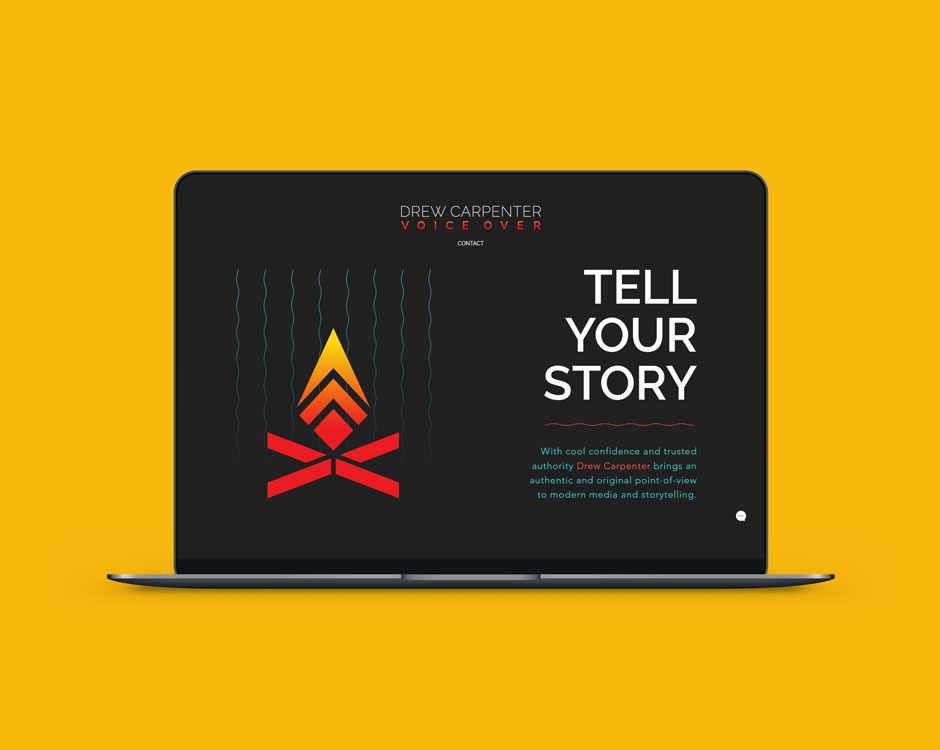 Drew's many demo reels needed a slick intro animation. A bit of spark & heat courtesy of After Effects really tied together the campfire storyteller theme. In addition, we added a quick cut transition and banner to tie the presentation together.
Although pieces of the DCVO branding are still being regularly created and curated, the client is incredibly happy with the fresh direction and cohesive consumer experience. With a visual identity that's (almost) as loud as Drew's highly adaptable voice talents, potential clients are sure to visit his site and leave with a clear imprint of his presence and product.