Modernize a Scottish crest into an emblem that spoke to the refined taste of executive business professionals who desire to 'Live like a Lord, and Play like a Pro' in the birthplace of golf.
Several variants of the pin were researched to find commonalities and potential compositional approaches. The left-facing stag head encircled by the traditional belt and clan motto (Sapienter si sincere translated as Wisely if sincerely), made for a relatively easy task given the lack of complicated elements.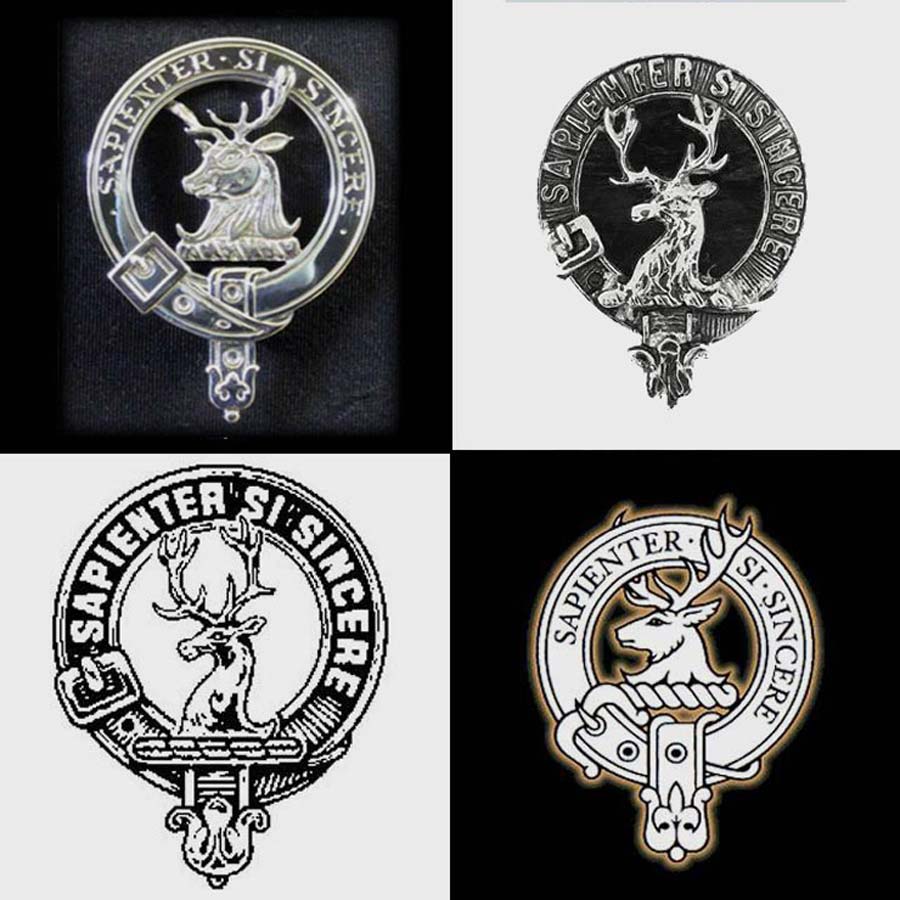 With a solid idea of the end product already in mind after researching, the pad and pencil were bypassed in favor of exploring the initial phase via graphics tablet. Rough concepts were sketched out digitally, which tends to be a cleaner way to iterate for left-handed types with a penchant for wild lines and smearing.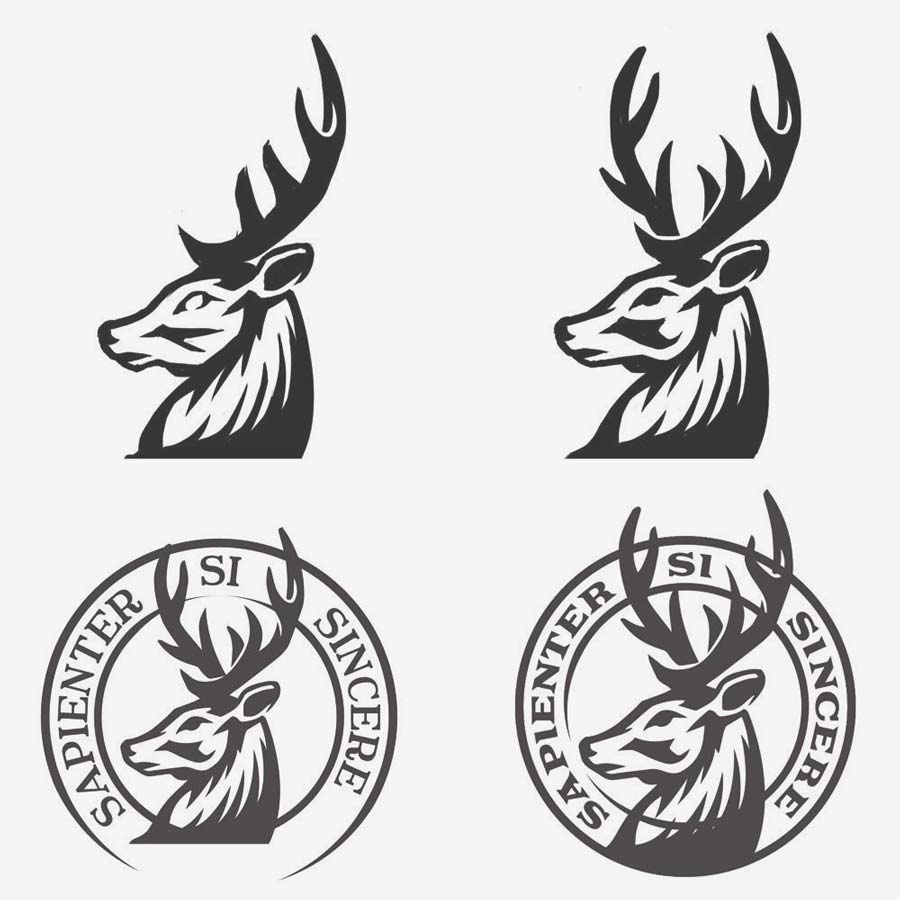 The client was very satisfied with the initial direction of the emblem, so it was pushed to completion and paired with a variety of type faces for consideration. Heavy serif fonts provide a strong foundation and help counterbalance the weight of the emblem.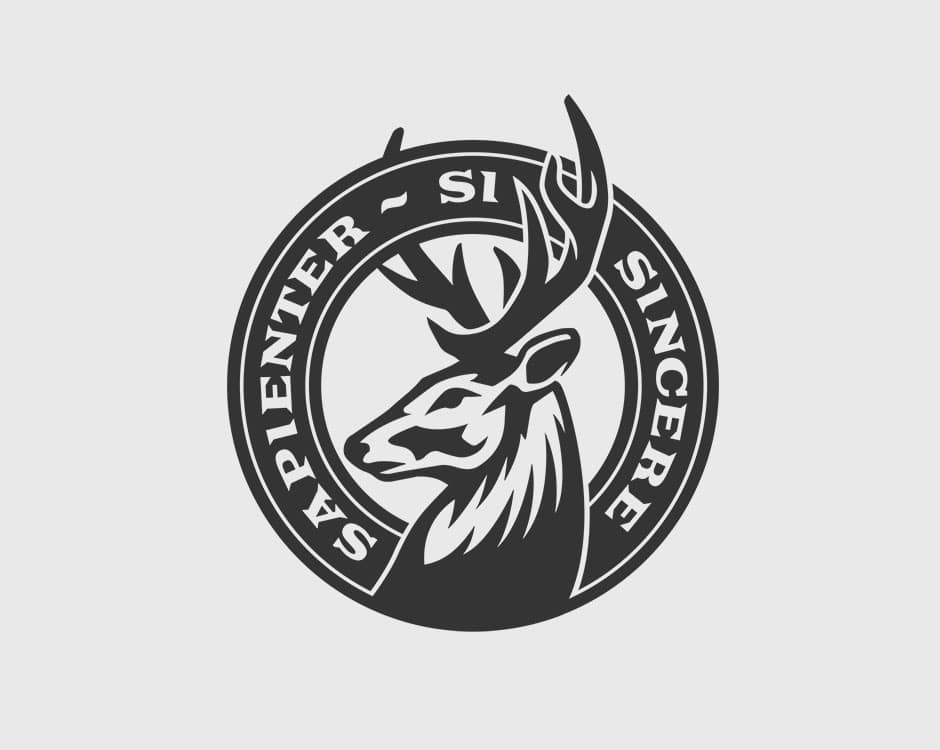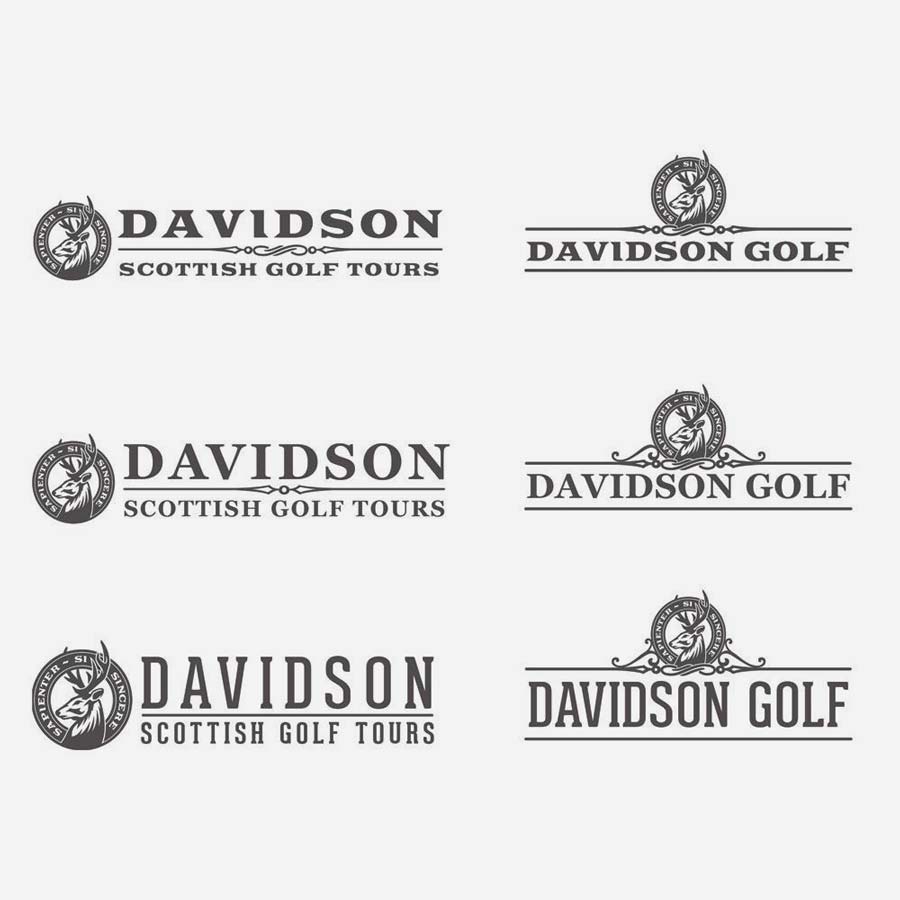 The final effect is a distinguished identity imbued with the past, but with a timeless modernity that will last long into the future. Keeping the palette subdued in warmed grays with antique gold accents evokes a sense of prestige without becoming ostentatious.
The final version was mocked up in several colorways for use on light and dark backgrounds across different mediums, and made available to the client in an assortment of file types to cover all usage applications.
A standard set of collateral included letterhead, envelope, and business card.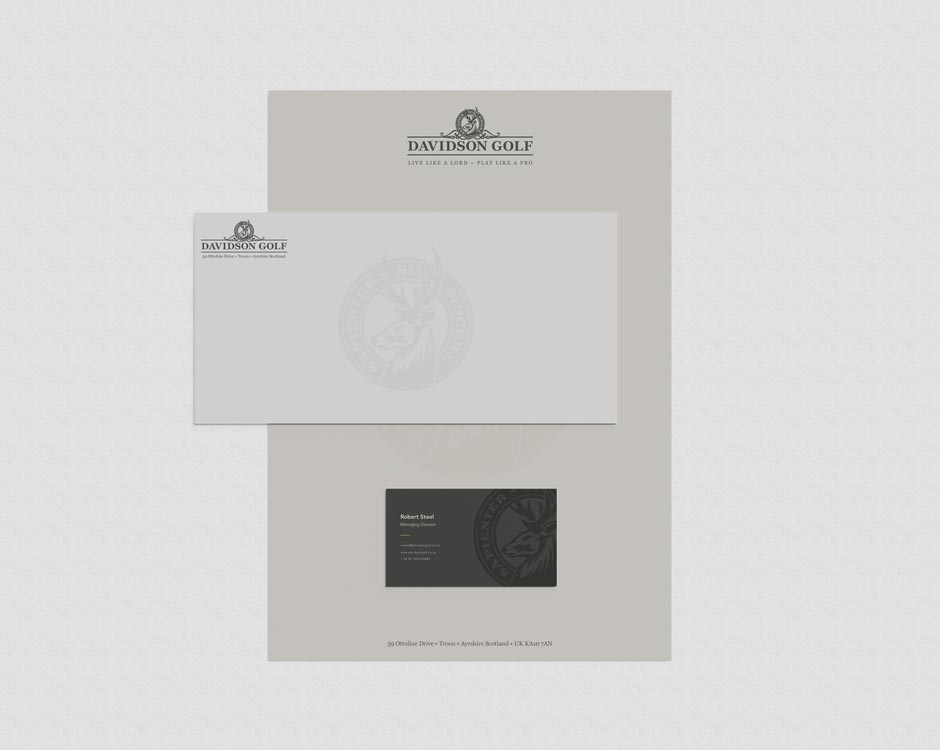 The last print item for delivery was a 5-panel brochure detailing the storied courses and accommodations. Some of the copy was translated into Chinese to accommodate potential Mandarin-speaking clientele.
Designing with the inclusion of Chinese characters can sometimes be a tricky proposition due to comparatively limited font choices of a few dozen options, but a suitable counterpart can typically be found.
For our purposes here, a lightweight version of the traditional characters was matched with refined English type to contrast the boldness of the logomark.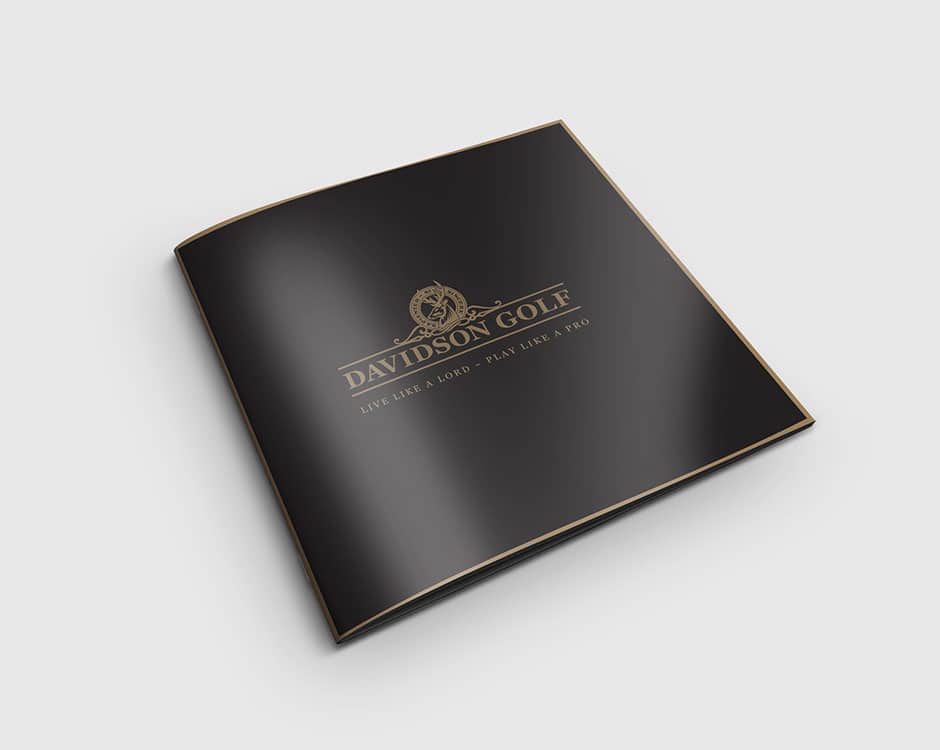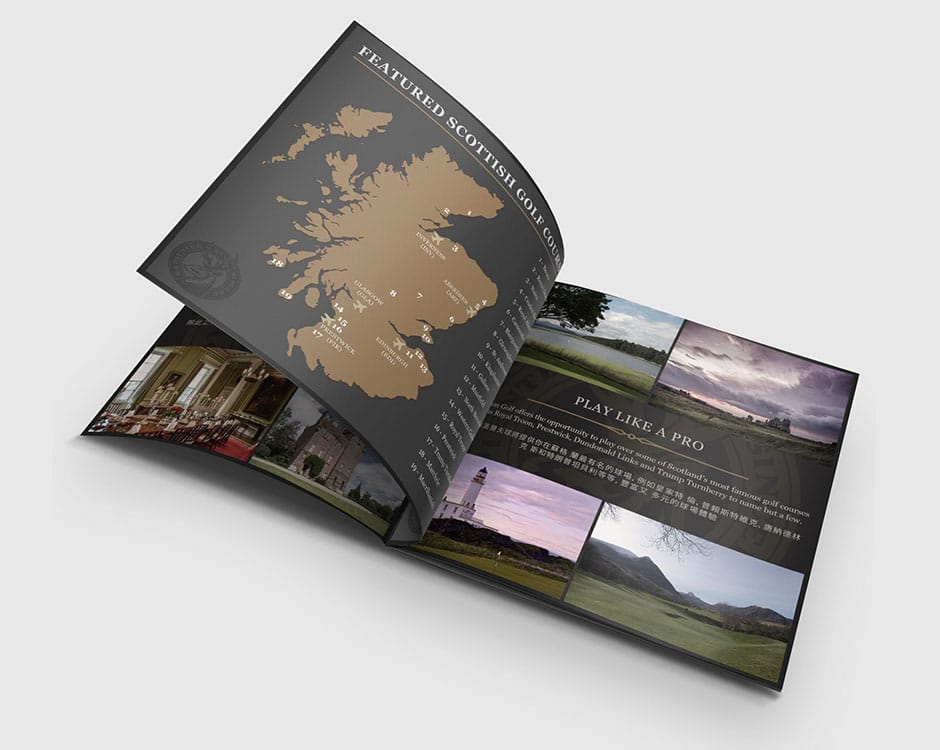 Finally we put together a video for eventual use on the website, highlighting some of the best that Davidson Golf has to offer to their Asian target audience.