I think putting stuff on shirts is a right of passage for most design nerds. Probably because that's what most of their friends ask them for (that and/or posters). Thankfully making shirts can be both purposeful and enjoyable (like posters), so I've dabbled with little pop-up companies over the years.
Highly Irie Future Inc (2016-2019) was a Colorado-based outfit started to raise charitable funds (donating 15% of proceeds) by selling "designs for elevated minds" to the local audience. Since that market contains many outdoorsy, smoker-friendly types (yes, the Rocky Mountain High stereotype is real), it worked on a few different levels given the location and elevation of potential clientele.
The brand has seen modest market adoption both locally and online, garnering Top Shop club status on Threadless within the first year of operation and donating thousands in proceeds to various charities to date. Besides generating designs, I managed many of the day-to-day operations like garment & print orders, vending events, inventory, and digital media.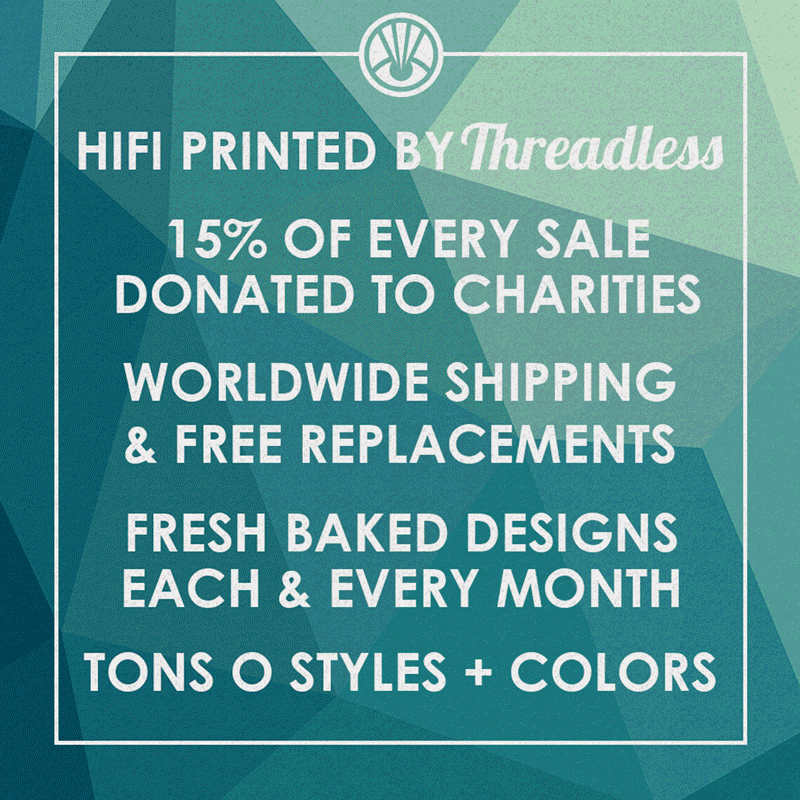 Think Tank Threads (2012-2014) was the co-fathered brainchild of myself and two other expat cohorts who'd had enough of the boxy-cut, poorly made textiles in Taiwan. Our pampered, westernized asses  torsos were used to fitted tees with screen printed designs, and since those were relatively hard to find on the island, we opted to make our own.
Much like with HIFI, I took on many of the management roles in addition to design, but it was an extremely collaborative, small-team process. Designs were heavily based on Chinglish jokes, local culture, and a few items from the sketchbook. There was also a brief foray into the "propaganda panties" market with the help of Mao-tse Thong, Kim Thong Il, and Kim Thong Un. Results were mixed.
After a few years of enjoyable operations, we'd garnered enough personal tees to sate our wardrobes and were finding it hard to balance the demand with the supply, so it seemed as good a time as any to go out on a high note.