APP has been providing primary healthcare for children in the Denver metro area for over 50 years, caring for 20,000+ patients since 1953. Though their services have kept in step with modern technologies, they came to me with a logo that was stuck in the past.
Since they weren't looking for a deep dive brand restructuring at this time, we focused purely on the logo. Their existing mark catered to their young patients, so the refresh was aimed at appealing to parents with a more advanced visual vocabulary.
We needed a mark that would reflect their professional history and respected community standing without looking too sterile or stuffy. Something with friendly character, but not the wildly colorful, kinetic kid-friendly kind that many of their peers default to.
A mark that said, "We are reliable, caring, and experienced," in that reassuring doctor's voice we all appreciate.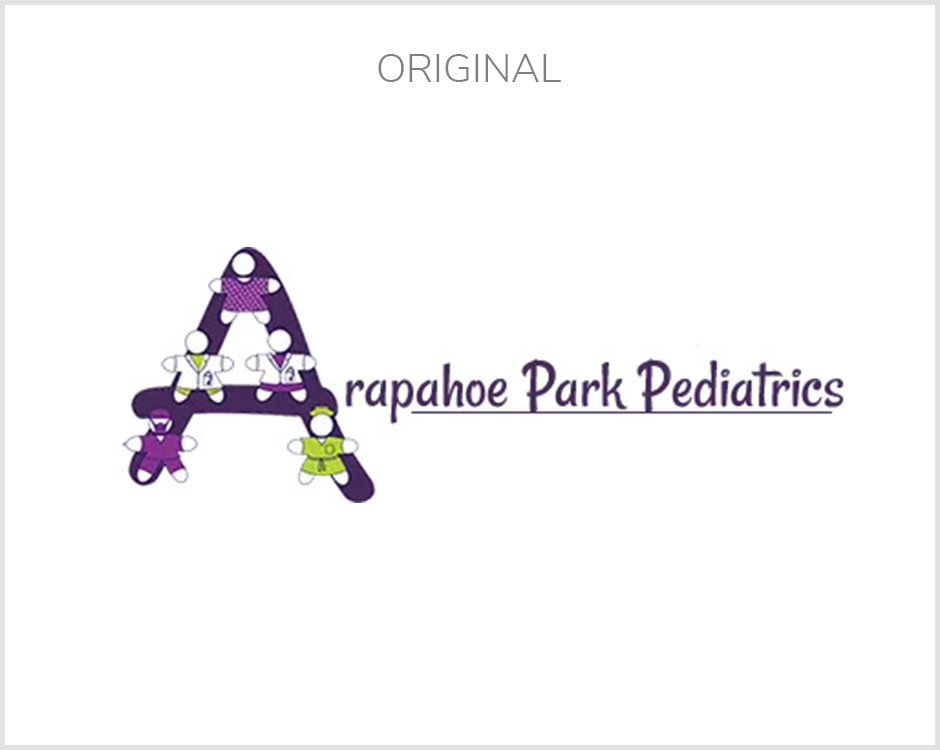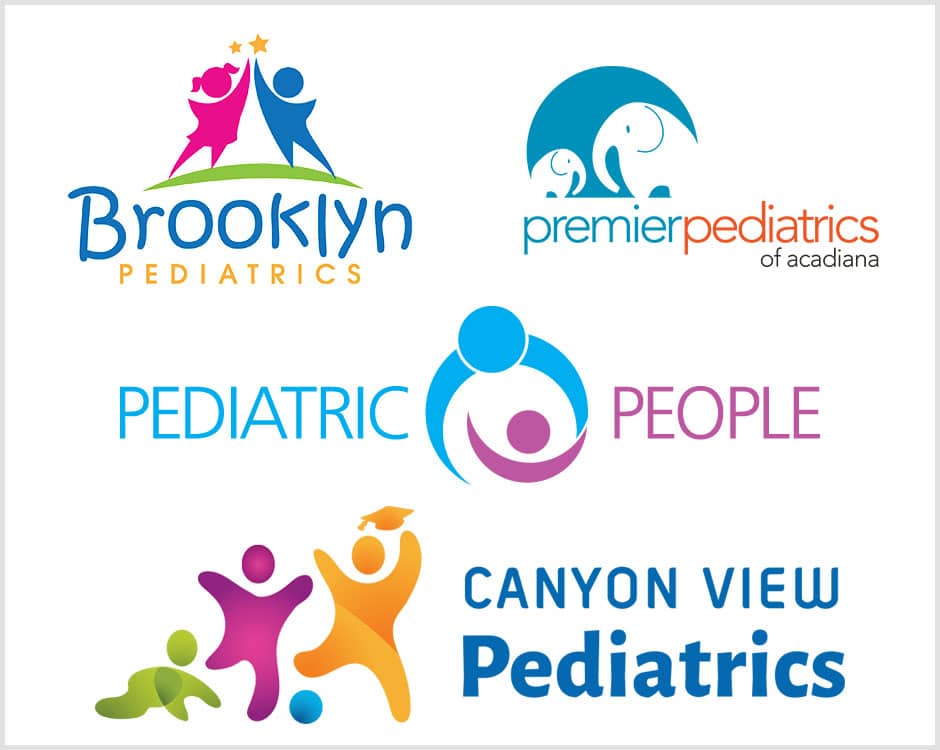 Initial concepts were rendered with chunky serif fonts that reinforce safety and reliability. Coupled with variations of Gothic sans typefaces for contrast and balance, all concepts ensured easy legibility.
The client was eager to break away from the busy nature of the existing logo, so we added some simple medical cross emblems, avoiding anything overtly kid-themed.
The medical cross variants include converging hearts, a doll, and a slightly more ornate version with a bit of depth. Color selection was fairly straightforward, keeping the original purple as a primary hue, offset by a sky blue evoking fresh air.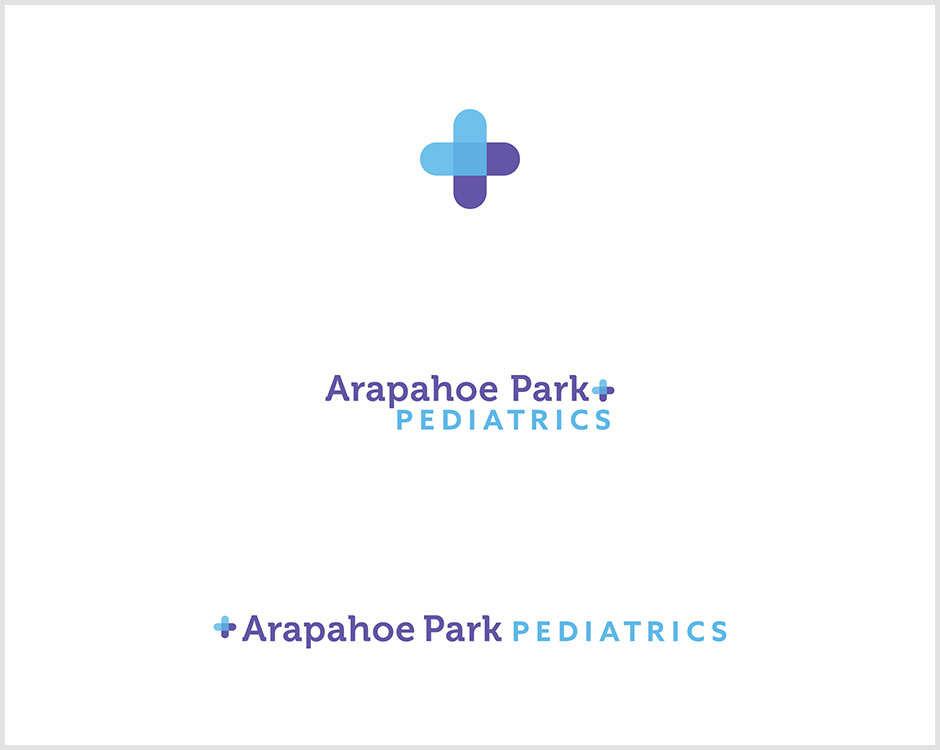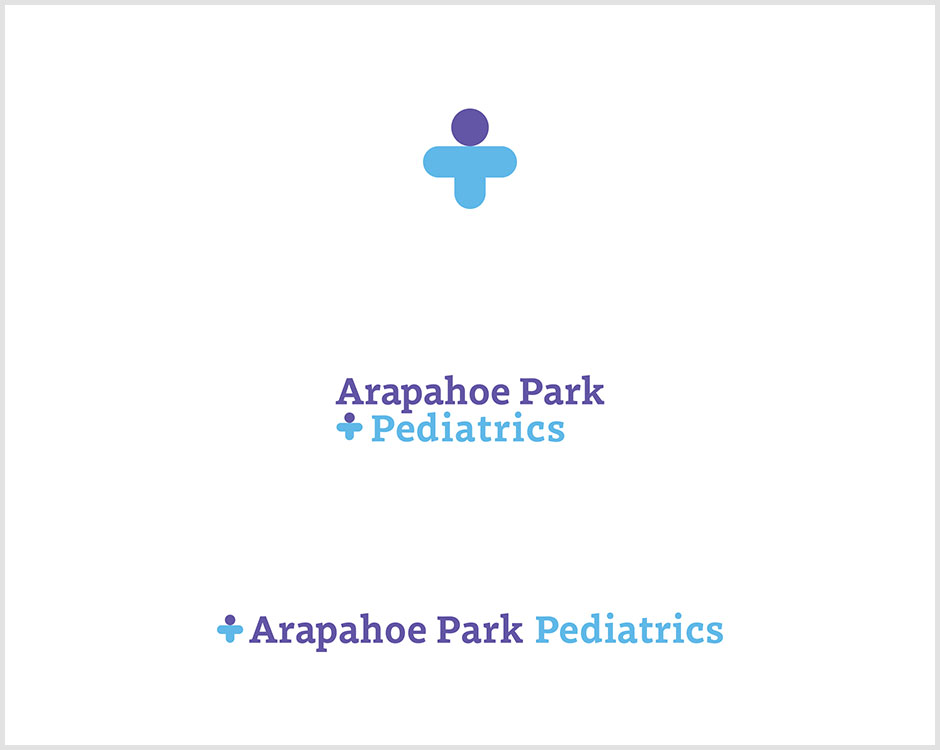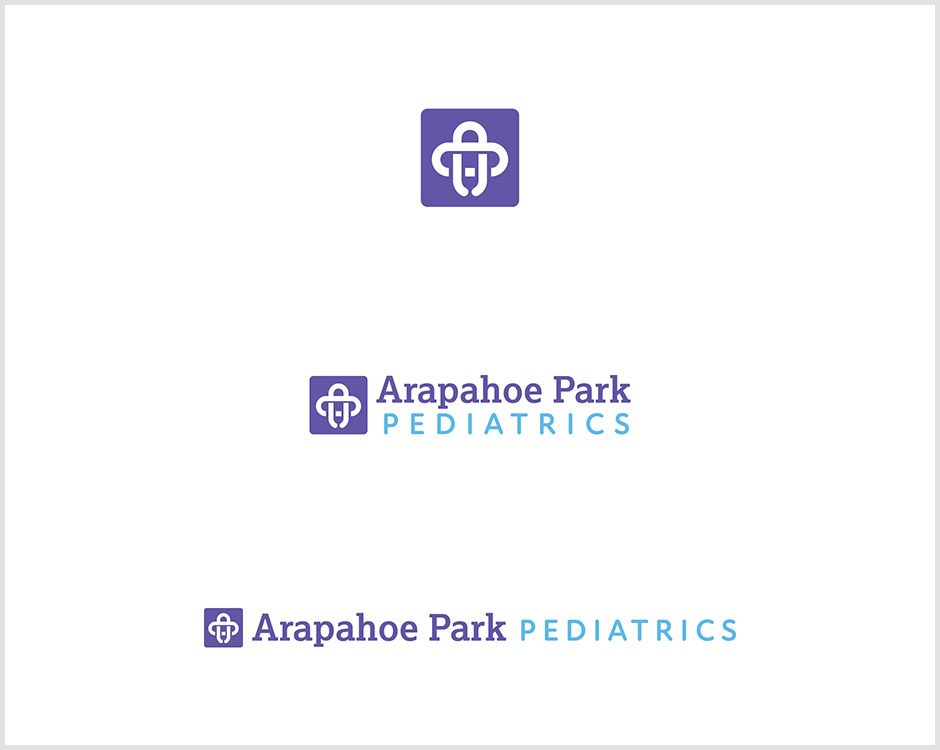 The first round of concepts were right on target, but this was a group decision, so a few more simplified iterations of the 3rd version were explored.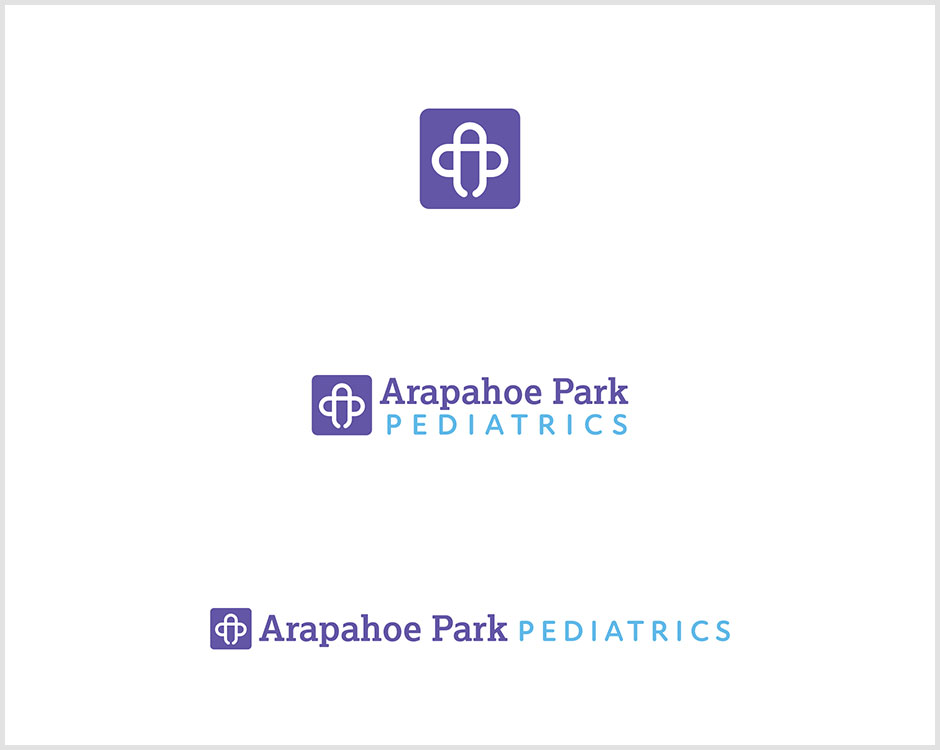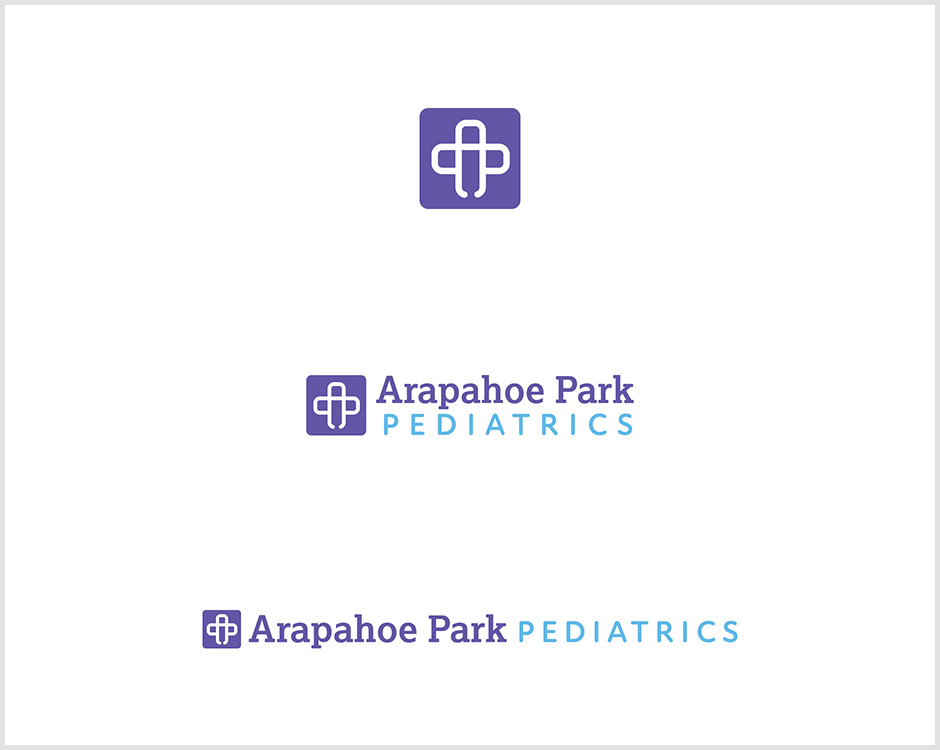 With it's combination of no fuss font and easily recognizable symbol, the 2nd concept was a strong front-runner and won the race with very little additional effort apart from some (slightly obsessive) kerning adjustments.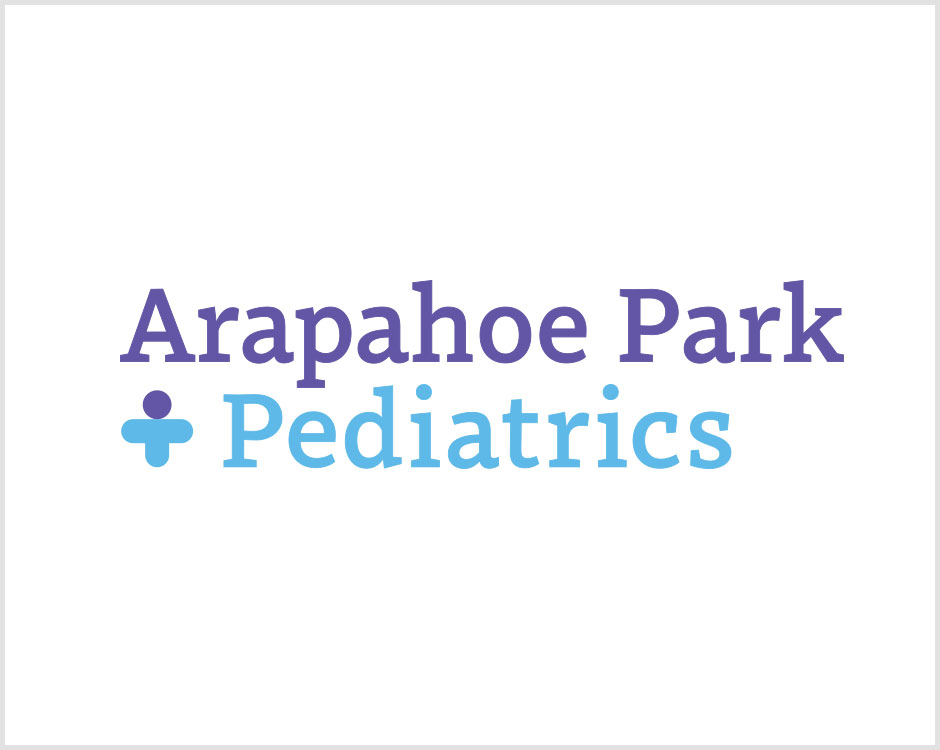 Many businesses are becoming increasingly brand & identity savvy, but knowing how to best feature visual assets to maximize their purpose & potential is always vital. A good identity shoved into restrictive confines or hanging out with a bad crowd of color can ruin the integrity of a mark.
To avoid issues, APP was provided with a basic logo usage guide to ensure proper application of their mark as well as a variety of file versions was supplied to make sure they had flexible assets for any purpose.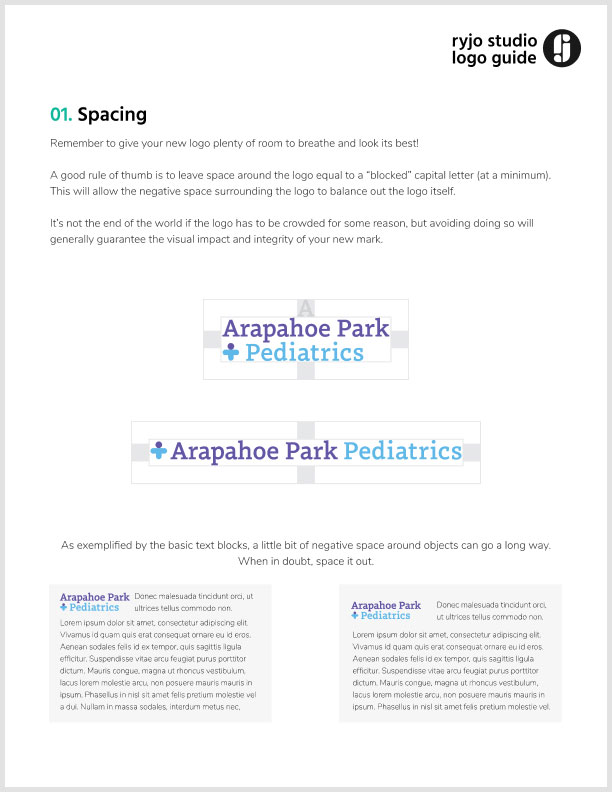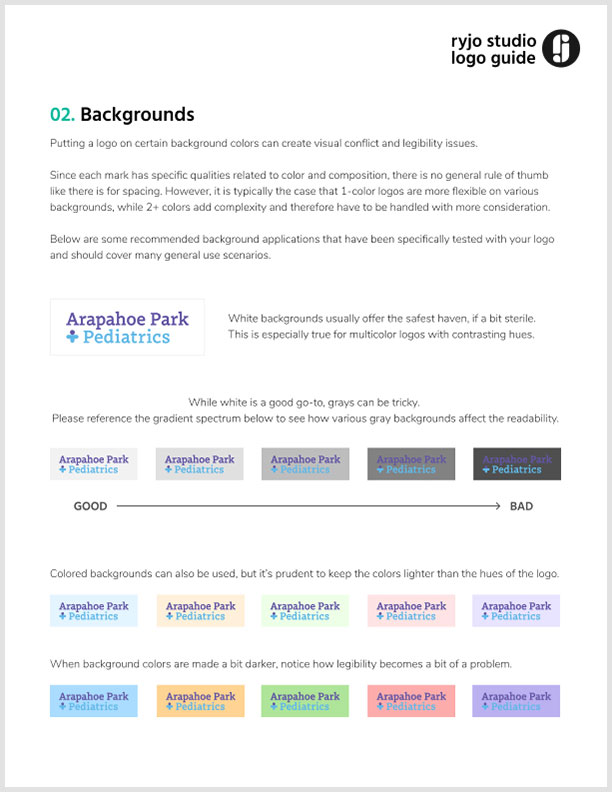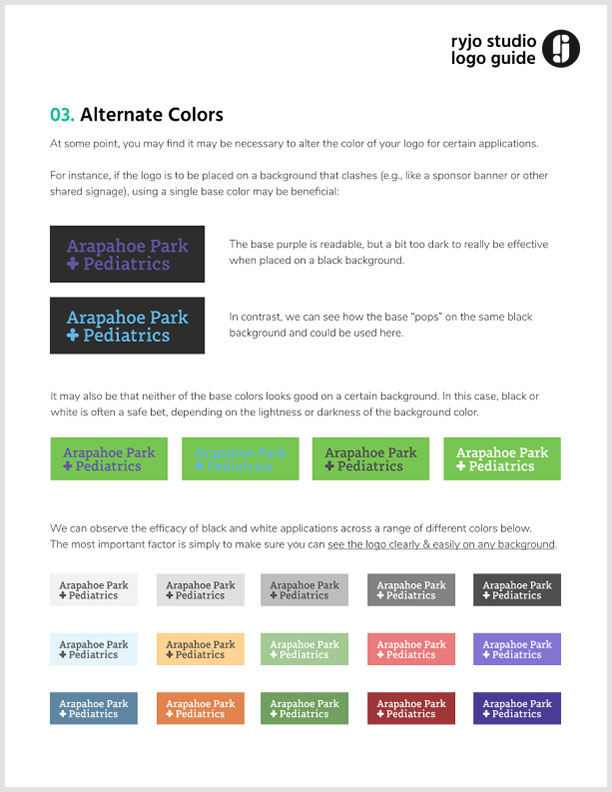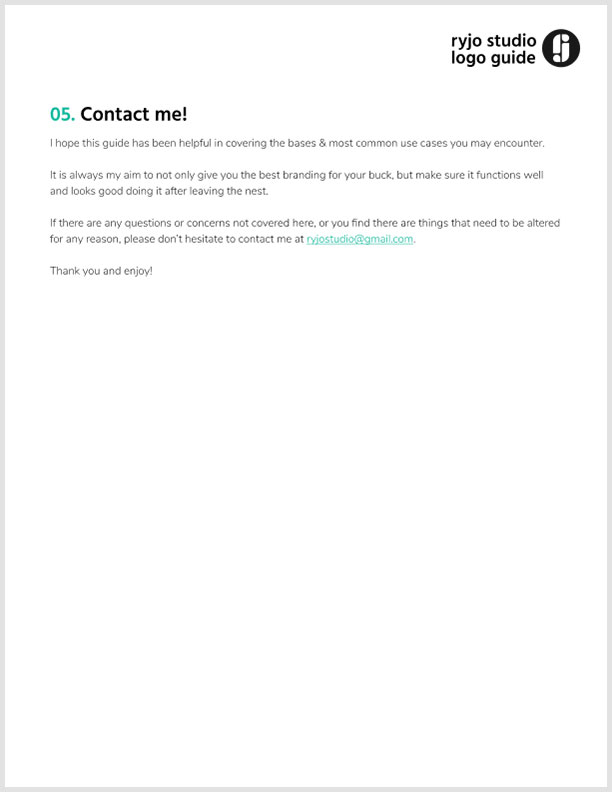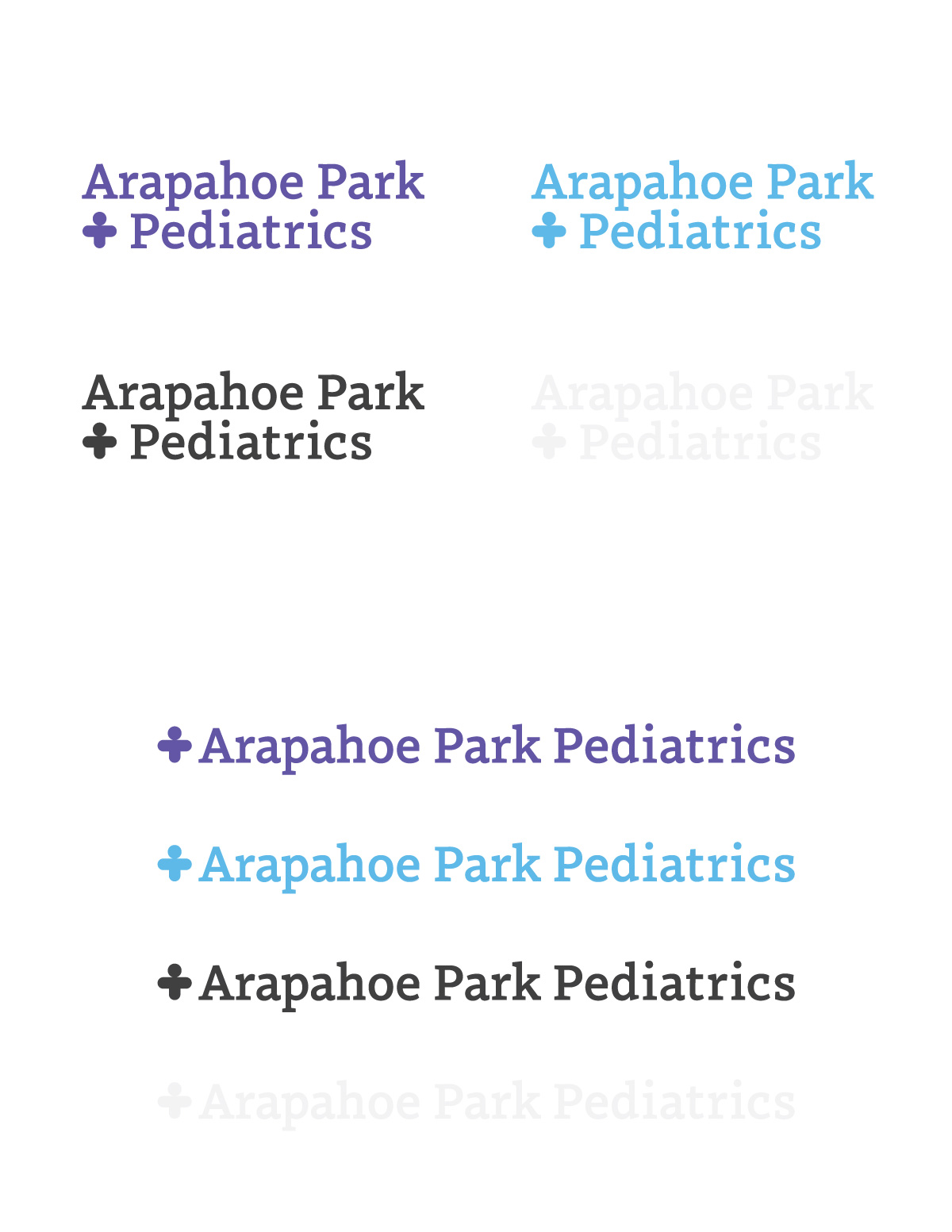 Ryan was a pleasure to work with. Professional, knowledgeable, responsive, creative, accommodating. On two jobs he produced final products the first time. He was open to tweaks that we proposed although it turned out that we kept his original work in the end. Will be using him again!

Thomas McCall, MD
Arapahoe Park Pediatrics